| | | |
| --- | --- | --- |
| | Paul W. Poehlmann and Paul® Knife History | |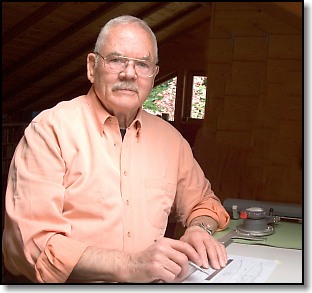 The term "legend" is used to describe many people in the knife industry, but Paul W. Poehlmann is the genuine article. He is both a highly skilled custom knife maker and a mechanical genius whose designs revolutionized aspects of knifemaking.
Paul has been a prolific inventor and holds over forty utility patents and numerous design patents. Over 20 of these patents are for folding knife mechanisms.
Paul had been fascinated by mechanical devices since he was a child and this interest led him to become a mechanical/design engineer. After graduating he worked on a broad variety of mechanical engineering projects. He designed tooling, production processes and products including harvesting machinery, bicycle components, multi-purpose tools, two-position boat seats and a wine cork-extraction device, among a host of interesting devices and equipment.
With the experience he gained from this broad engineering background, he moved into the aerospace industry. For over 14 years he was an engineer designing aircraft emergency egress and survival equipment. He held the positions of engineering manager, chief engineer and director of research and design.

An Interest In Folding Knives Blossoms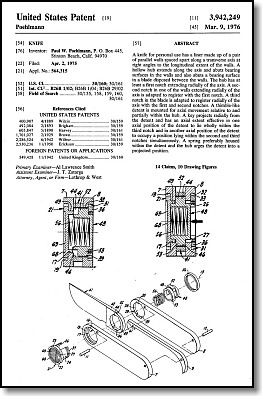 Paul's interest in things mechanical also led to a fascination with firearms and knives. He became intrigued with the mechanical aspects of their design and function. In the early 1970's Paul started to design folding knife mechanisms as he became convinced there had to be a better way to lock a folding knife blade open and closed than what he had seen.

Paul received the patent covering his "Axial Locking Mechanism" for folding knives in 1976. This new lock design was revolutionary. It was durable and safe, locking the blade in both the open and closed positions while also bolting the side plates and blade together. The Axial Lock is so precise in its fit and operation that those not familiar with the lock are usually amazed at how smoothly it snaps open and closed.

Paul's knives with the Axial Lock were some of the first one-handed opening knives. It launched a wave of product development efforts by major knife companies to achieve one-handed opening without violating Paul's patented designs. Paul also registered the Paul® name as a trademark.

Paul built a series of hand-made custom knives using this mechanism in 1974, totaling approximately 150 Paul® Knives. These hand-made Paul® Knives are very rare and highly sought after by collectors.

The first Paul® Knives soon developed a reputation for having the most precise locking mechanism found on any knife ever produced. Paul has always been a perfectionist and it showed in the extraordinary precision and quality of these first Paul® Knives.

The First Production Paul® Knife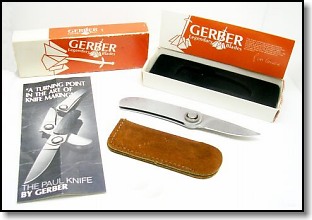 Paul was interested in getting his knives in the hands of more people and wanted to find a factory capable of producing them. He discussed the project with several major manufacturers and reached an agreement with Pete Gerber, who at that time owned Gerber Legendary Blades. Paul designed a smaller knife for Gerber than the one he had been building for the custom market. He designated this new knife the 2-P and Gerber put it into production in 1977. 
Pete Gerber knew the tolerances required to build a Paul® Knife were extremely tight, but loved the knife and he was never a man to back down from a manufacturing challenge. Working closely with Pete and the factory team, Paul designed the production fixtures for the 2-P and supervised construction. If a small modification was needed, he made the changes himself or directed the machinist as to what exactly needed to be done. It was only this combination of Pete's determination and Paul's drive for perfection and production experience that allowed Gerber to bring the Paul® Knife to market.
Gerber only produced and sold just over 70,000 of the 2-P model during its nine-year production run. The 2-P Paul® Knife was discontinued by Gerber in 1986. Knife enthusiasts and collectors sought them desperately after Gerber stopped production and prices increased substantially on the secondary market.
After the Paul® Knife was discontinued by Gerber, Paul continued to improve the design of the 2-P to make the knife easier to manufacture and improve its already remarkably smooth mechanism. When he was satisfied with his improvements he re-submitted the revised 2-P design to Gerber.  The 2-P was brought back into production in 1996 as the Series II, Model 2 Paul® Knife. This time Gerber did not build the knives; they were manufactured by Peterson Precision Engineering in California and marketed by Gerber.
Cost overruns by the manufacturer soon drove the price on this second generation Paul® Knife too high for the market and agreement could not be reached to continue manufacture. Gerber discontinued production in 1997 after selling approximately 23,000. This second edition of 2-P knives also became highly sought after by collectors and discontinuing production just made them even more desirable.
A New Partnership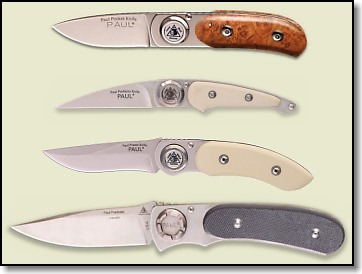 Lone Wolf Paul® Knives
(top to bottom) Paul® Pocket Knife,
Paul® Perfecto, Paul® Presto, Paul® Prankster


Meanwhile, Paul's passion for the knives hadn't diminished (and a new patent for the knife and Axial Locking Mechanism was issued in 1999) and he had already designed a smaller "Paul® Pocket Knife" and was seeking someone bold enough to manufacture and market this diminutive pocket knife to the highly precise tolerances required. It would take a new company and some of Paul's old friends from Gerber to make this happen.

Lone Wolf Knives™ was formed in November of 2001 by former Gerber employees who left the company to form a new, high-end knife company. In the spring of 2002 Jim Wehrs (owner and president) approached Paul and asked him to finish the design of the Paul® Pocket Knife so that Lone Wolf Knives™ could put it into production. Paul agreed and put in many hours to finalize the design.

Introduced in November, 2002, the Paul® Pocket Knife is a little gem of high-precision manufacturing and design perfection and proved to be a rousing success and once again collectors snapped them up.  Lone Wolf has produced numerous versions with different materials and finishes.  The success of the Paul® Pocket Knife encouraged further development of new knives and was followed by the Paul® Perfecto is November 2004 and the Paul® Presto in October 2005.  The larger Paul® Prankster was introduced in March 2006. Most recently, Doug Ritter's collaboration based on the Paul® Presto, the RSK Mk4™, was introduced in May, 2007.  Prices range from $139 up to $499.99 for some limited edition models

(Compiled from various sourced deemed reliable. Portions copied verbatim with permission of the copyright holder.)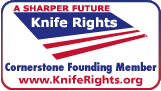 ---
---
Email Doug Ritter
URL: http://www.DougRitter.com/Paul_Poehlmann.htm
First Published on: April 27, 2007


Doug Ritter and the Doug Ritter logo are trademarks of Doug Ritter, LLC
Paul Knife and Paul Presto are trademarks of ??????????
© 2007 Douglas S. Ritter - All rights reserved
Check our Copyright Information page for additional information.
Read our
Privacy Policy